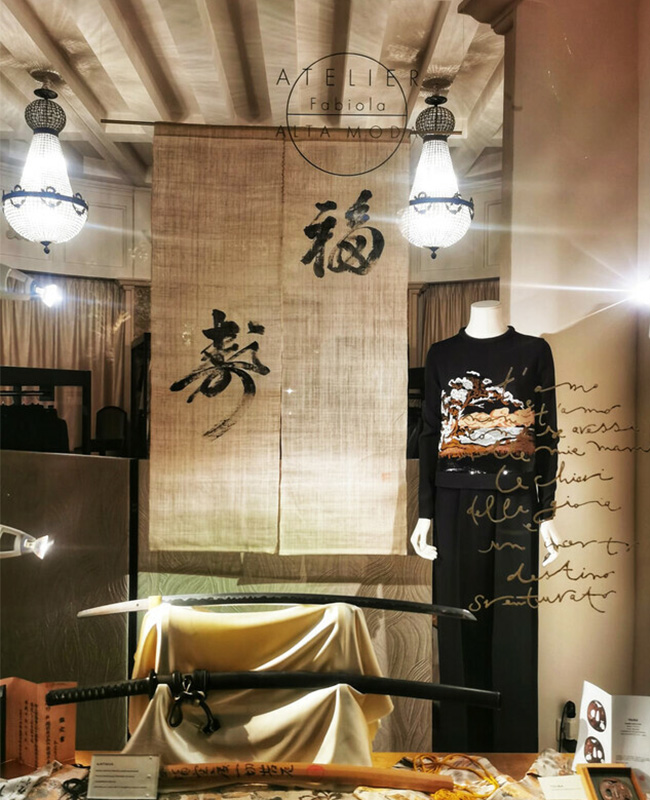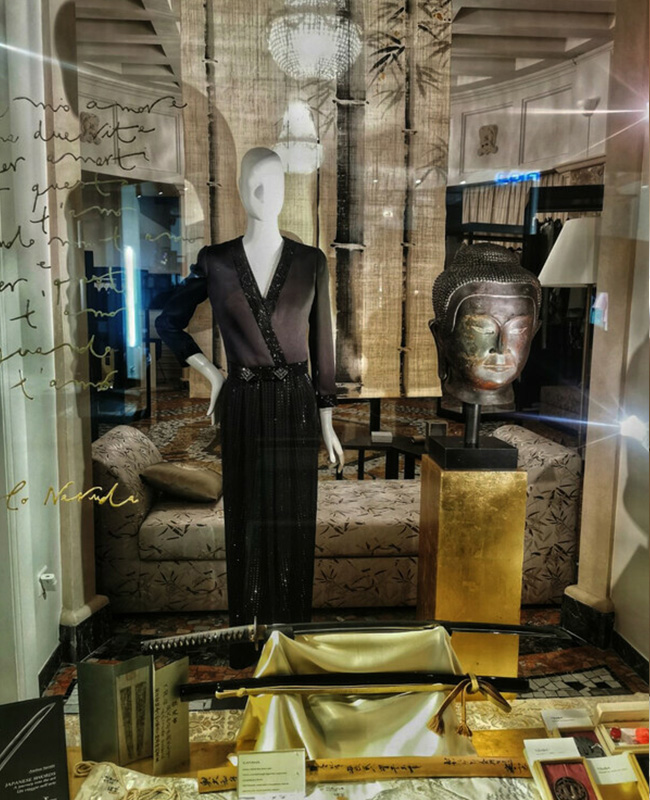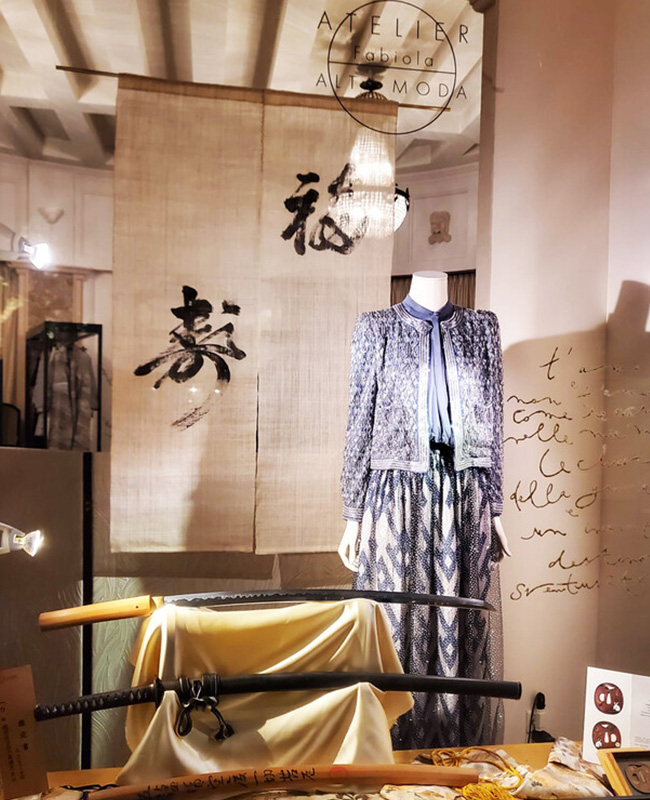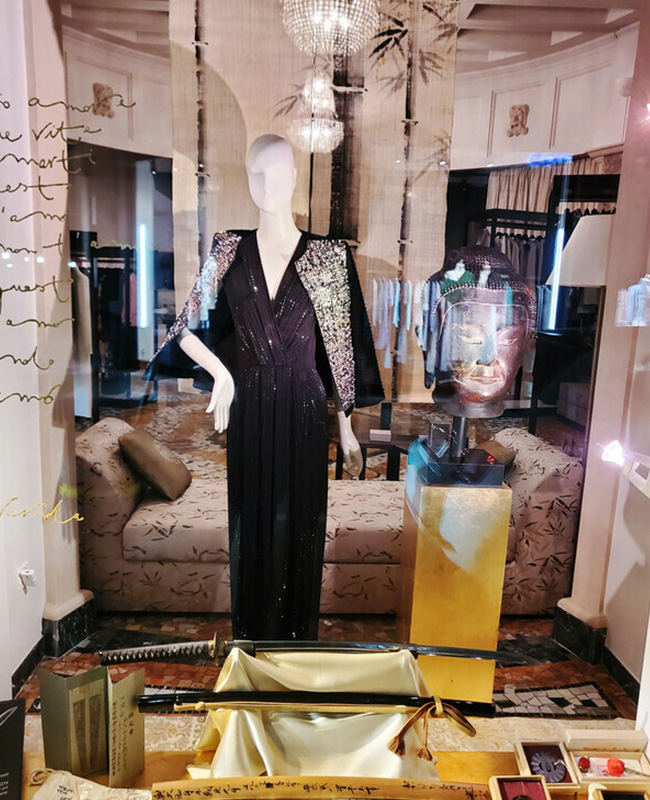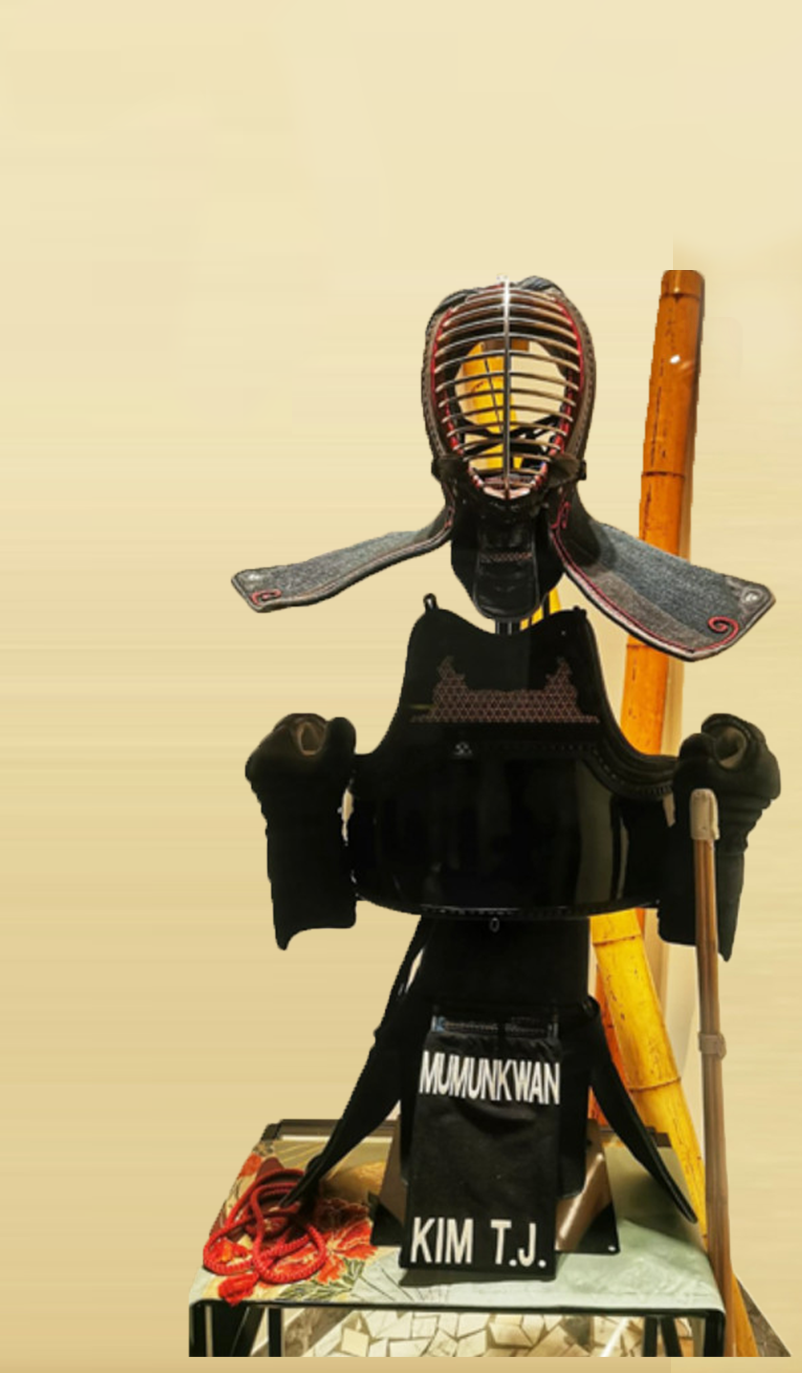 LA MOSTRA
The windows of Atelier Fabiola Couture hosted an unique exhibition of Asian art, displaying ancient Japanese blades, including Katana, Wakizashi, Naginata and other precious objects belonging to private collections, and for this reason usually hidden from the eye of the public.
Through this exhibition, the world of the Samurai will encounterHaute Couture, offeringa connection between two apparently very distinct worlds thus united by elegance.
The Atelier's creations, characterised by sophisticated embroideries and precious fabrics, create a perfect combination with the blades, jade combs and hand-painted netsuke. This bond of craftsmanship flourishes into poetry, and the observer can only be transported, through his imagination, to the land of the rising sun and cherry blossoms.
EXHIBITION ORGANISED IN COLLABORATION WITH THE JAPAN CULTURAL ASSOCIATION IN TICINO AND THE EVENT AGENCY SIMONETTA ROTA